Being a teenager can be both a good thing and a bad thing–you're young enough to try and experience the world and all the different things it has to offer, but you're also faced with dilemmas of firsts and new encounters. It's challenging having to navigate through the pressures of growing up and finding your place, but that doesn't mean you're the only one who feels that way. These movies show you the different ways we all grow up and discover ourselves. Life isn't like the movies, but it sure does feel like it sometimes!
1 The Breakfast Club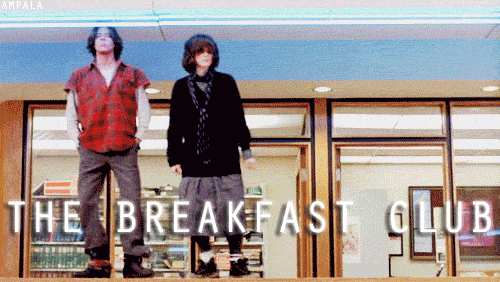 via giphy.com
ADVERTISEMENT - CONTINUE READING BELOW
A brain, an athlete, a basket case, a princess, and a criminal, are you any one of them? In The Breakfast Club, five very different individuals come to terms with their differences during one fateful Saturday morning and realize that just because they're all out of each other's leagues doesn't mean they're not on the same team.
2 Easy A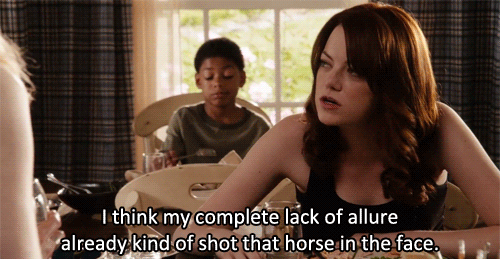 via giphy.com
Funny yet true to its core, Easy A is all about how sensitive it is to become a teenager in a world where people expect you to do things you don't want to and be someone you don't want to be. Despite all the rumors and lies, the very bubbly yet strong-willed Olive (played by Emma Stone) still managed to show who she really is—not with a fizzle but with a bang!
3 Mean Girls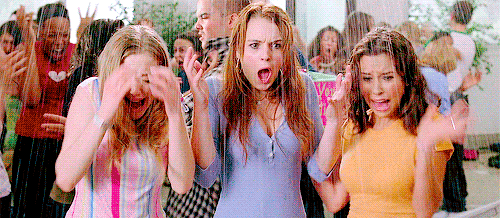 via giphy.com
ADVERTISEMENT - CONTINUE READING BELOW
Perhaps the most popular movie that teenage girls (and boys) can somehow relate to and learn a lot from is Mean Girls. It's an important movie about friendship and how dangerous peer pressure can get.
4 Bandslam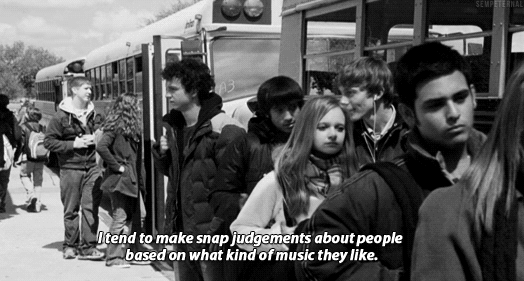 via giphy.com
Sometimes it's hard for people to understand you, the things you love, your constant pursuit towards that goal, and the things you leave behind in the process of starting anew. Bandslam is not just about the glory of music, it's also about real problems that teenagers have to deal with such as family and past matters. It also features Disney alums Vanessa Hudgens and Aly Michalka with edgier roles.
ADVERTISEMENT - CONTINUE READING BELOW
5 Lemonade Mouth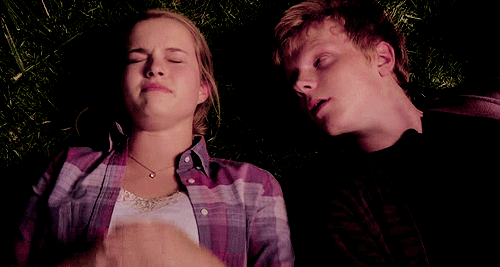 via giphy.com
Similarly with The Breakfast Club, these five teenagers meet each other at detention and discover their passion for music and need to break free from other people's expectations and aspirations for them. They fight through authority figures and the non-believers to push their role in the world as more than just troubled teenagers.
ADVERTISEMENT - CONTINUE READING BELOW
6 17 Again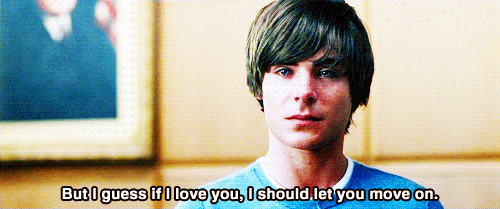 via giphy.com
We hear our elders say how "the youth is wasted on the young." The decisions we make as teenagers may not seem much, but it makes all the difference as we grow older.
7 10 Things I Hate About You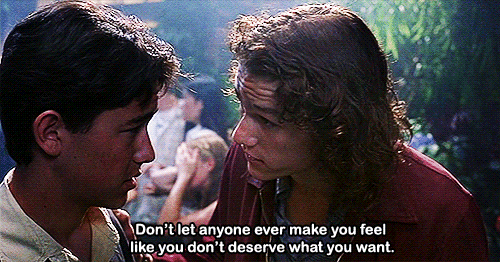 via giphy.com
ADVERTISEMENT - CONTINUE READING BELOW
A young JGL telling you how beautiful you are and a young Heath Ledger singing for you with the help of the school marching band? Can we get a hell yes? Although these dashing leading men can make your heart swoon, nothing beats the chemistry of sisters Kat and Bianca who are not as different as they think they are. Sibling rivalry is not alien between two siblings who feel like they're worlds apart, but you still relied on each other during the troubling times of growing up.
8 Angus, Thongs, and Perfect Snogging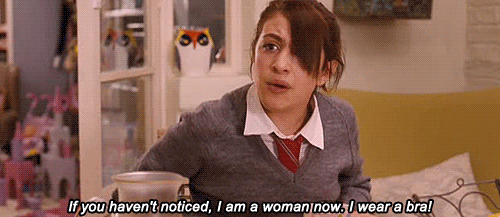 via giphy.com
ADVERTISEMENT - CONTINUE READING BELOW
Sometimes you feel like you just wanna disappear from the face of the Earth and wallow in the misery that is adolescence. Insecurity is every teenager's biggest enemy, but being with the people who love us the most make it a lot easier to love ourselves back.
9 The Art of Getting By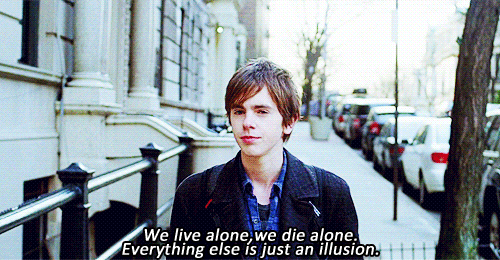 via giphy.com
ADVERTISEMENT - CONTINUE READING BELOW
Angsty and pessimistic, George (played by Freddie Highmore) is the voice inside your head that believes in the dark side of things. Although we may lose, give up, and get our heart broken, the ending can always surprise us.
10 Perks of Being a Wallflower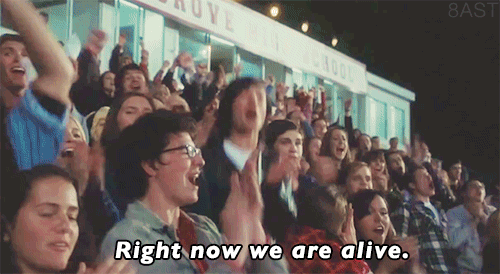 via giphy.com
"We accept the love we think we deserve"—an important message from Charlie's letters to his anonymous recipient. To be young and free has its ups and downs, but to feel alive with the people who matter the most is the kind of love we all deserve.
ADVERTISEMENT - CONTINUE READING BELOW