All Access
10 Moments From The Book We Need To See In She's Dating The Gangster Movie
We can barely wait for the movie, so we came up with this. No spoilers inside, promise!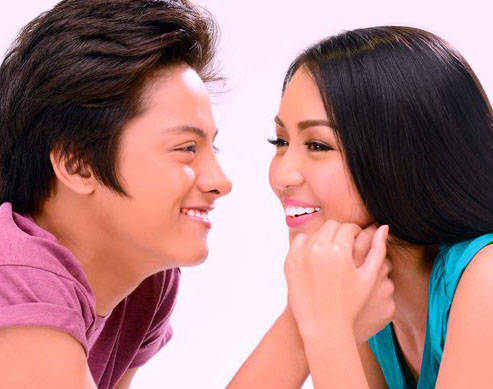 PHOTO Star Cinema, GIFs Tumblr
1. Athena finally agrees to be Kenji's pretend girlfriend. From that moment, you know it's going to get really crazy. And those rules they set for each other? They'll eventually break those.
"You can hold my hand. But you're not going to kiss me, you're not going to hug me other than when Athena—look can we just call her Abigail? I feel stupid saying my own name when I'm talking about someone else."


"Fine, Abigail then. And it's not like I'm ever going to want to kiss or hug you anyway."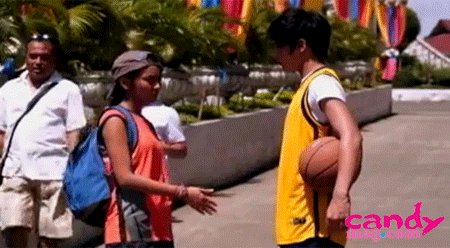 ADVERTISEMENT - CONTINUE READING BELOW
2. The endless petty arguments and fights, because you know deep inside they really are so fond of each other.
CONTINUE READING BELOW
Recommended Videos
The rest of the day went by pretty slowly because Athena wasn't around. No one's arguing with me, no one's giving me dirty looks or shouting at me...

I kinda miss her.
3. Their first kiss. Do we even need to tell you why?
ADVERTISEMENT - CONTINUE READING BELOW
I turned to walk off the dance floor when Kenji suddenly grabbed my hand, pulled me close, and kissed me on the lips.
via doodleworld.tumblr.com
4. When Kenji said I love you too in his own way. We can't breathe!
"Because I am serious about what I said and what I feel. I love you, Kenji."

ADVERTISEMENT - CONTINUE READING BELOW

He lightly poked my forehead. "You know that's like saying you can't breathe. Go home, okay? Good night."

...

I was just about to get in the car again when he said, "Athena, wait."

I stopped and turned back to look at him.

"I can't...I can't breathe."
5. Kenji's knight-in-shining-armor moment when he saves Athena from the men who were trying to harass her.
ADVERTISEMENT - CONTINUE READING BELOW
6. The confrontation between Athena and Abigail, after the latter accused her of being a gold digger that's why she's pretending to be Kenji's girlfriend. Our heroine stands up for herself!
ADVERTISEMENT - CONTINUE READING BELOW
I just didn't have the energy for this. "Whatever, Abigail," I said, freeing my arm from her grip.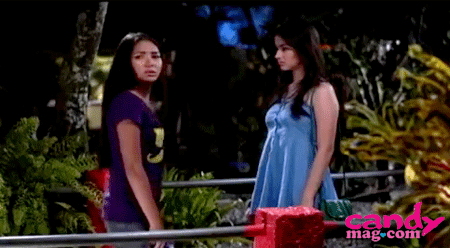 7. When Athena breaks her heart upon overhearing Kenji and Abigail's conversation during the party.
"So who do you like more, me or her?" I froze hearing Abigail asked that question.

"Of course I like you more. We were together for a long time," Kenji said.

ADVERTISEMENT - CONTINUE READING BELOW
8. That moment when Athena sees Abigail inside Kenji's bedroom. How many times does she have to break her heart? *sobs*
ADVERTISEMENT - CONTINUE READING BELOW
I climbed the stairs to Kenji's room. "Kenji?" I called again, opening the door.

Abigail was sitting on Kenji's bed.
9. That Christmas eve party at Athena's house, and Kenji said the most heartbreaking line, ever.
ADVERTISEMENT - CONTINUE READING BELOW
He pulled away and looked at me, then held my hand tightly. "Athena...I don't think I can do this anymore."
10. Those moments before the ending. We're not going to spoil it for you, Candy Girls, but you can read the book or wait for the movie instead. ;)
Which parts from the book are you excited to see in the movie, Candy Girls? Tell us about it in the comments or tweet us @candymagdotcom!
ADVERTISEMENT - CONTINUE READING BELOW
A combination of Snakes and Ladders and Exploding Kittens.
The internet thinks the two are dating.
Plus other things to know about the young actress.
Guess who has a seven-ton rock in their house!
Kris Aquino kind of confirmed that she will be reprising her role as Princess Intan!
It even has a matching vintage-inspired MV!
Now, he's one of the most sought-after photographers in the local creative scene.
No need to step out for your caffeine fix!
Remember when she impersonated Frankie and 'the chicken McDo?'
"I just lost the job that I dearly love."
From The Candy Bulletin Community