Admit it—there are a few moments in the life of a fangirl where there's not enough words in the dictionary to express what we feel. So maybe these emojis might help. Because sometimes, even the heart-eyes emoji—no matter how many times we send it to our friends via group chat—still doesn't quite cut it.
1 The Get-Out-Of-My-Way Emoji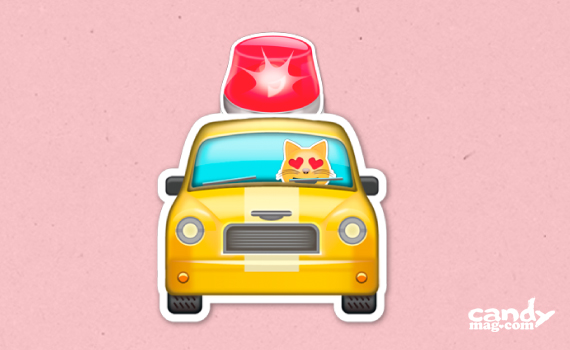 So you're having a cup coffee at your favorite coffee shop with your girlfriends—a typical weekend afternoon. There was a lull in the conversation so you decided to check Instagram and BAM! Your favorite celebrity just posted a selfie and he's nearby! You run like the wind, ignoring everything and everyone around you, hoping that he's still there.
2 The Canned-Goods-For-Dinner Emoji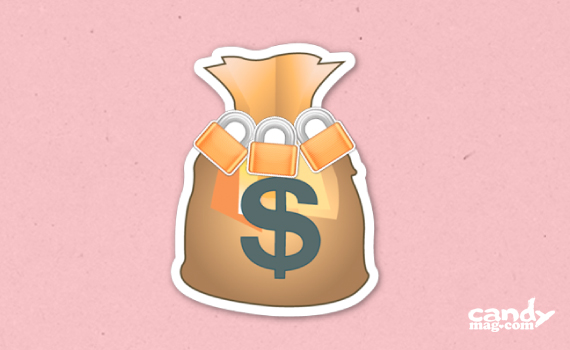 ADVERTISEMENT - CONTINUE READING BELOW
You find out he's going to have a concert or will be releasing this new merchandise you absolutely need in your life. So you skimp in every way possible even if it means having the same kind of canned good every night while telling yourself it will all be worth it.
3 The I'm-Going-To-Meet-My-Fave Emoji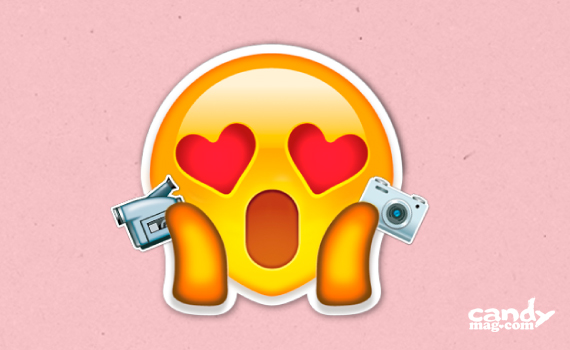 You've been looking forward to this meet-up for months. You got your ticket to the show, your camera—everything. You know you're going to meet him soon but it's only now that it's sinking in—YOU. ARE. GOING. TO. MEET. HIM. Like, face-to-face. Like, you're going to breathe the same air. OMGGG.
4 The Sore-Muscle Emoji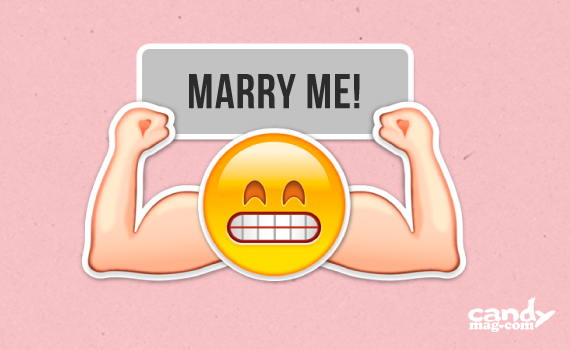 You want to send him a message and let him know how much you love him, but how?! He's going to be up onstage, and you in the audience. LDR is sooo hard, but you'll make it work. Because that's what banners are for! And you're never going to put it down until he notices it, even if it means having sore biceps for the rest of the week.
5 The All-Hail-the-Twitter-Gods Emoji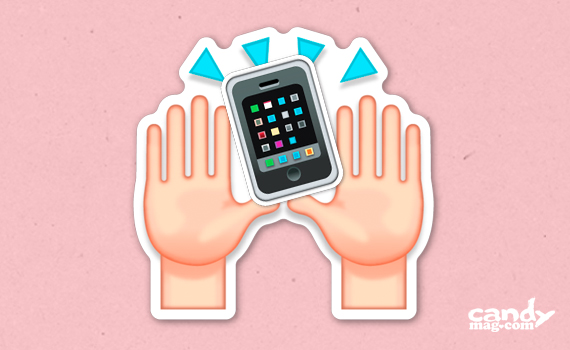 You tweeted him something with little hope that he'll notice it. After all, he's busy and he must be getting thousands of mentions every hour. But then the unimaginable happened: You hear the alert tone on your phone, and yes, girl! He noticed it! So you take a minimum of 10 screenshots of it and post it on every social media platform because that's the logical thing to do when something this monumental happens.
6 The So-Done-with-You Emoji
ADVERTISEMENT - CONTINUE READING BELOW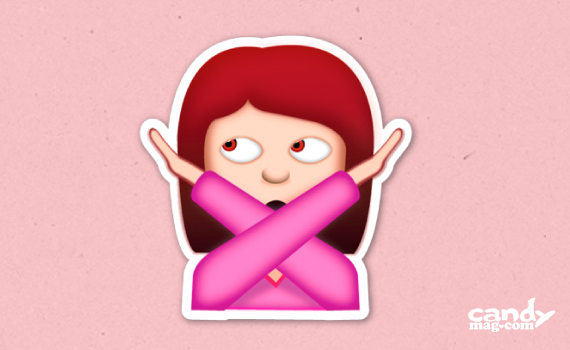 You hear someone bad mouthing your favorite celebrity, but you control your emotions because you are better than that. A simple eye roll would be enough. Besides, like Jon Snow, that person saying bad things about your favorite celebrity knows nothing.
7 The Not-Another-Bad-Rumor Emoji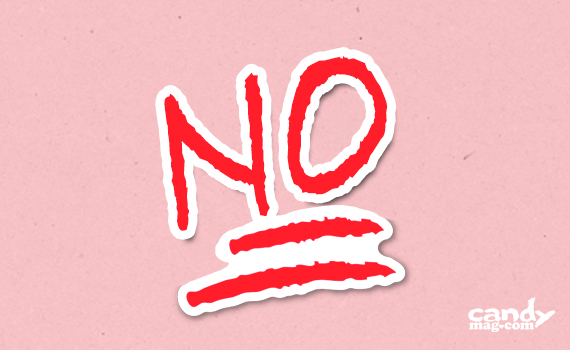 Fame comes with a whirlwind of crazy things and bad rumor is one of it. Over time, you just learn how to tune these out, especially ones that are not true. So whenever you stumble upon a bad rumor about your favorite celebrity, you just turn your head and say "NO."
READ: Fangirl Etiquette: 7 Moments When You Shouldn't Take a Photo of Your Favorite Celebrity
8 The No-Sleep-No-Regrets Emoji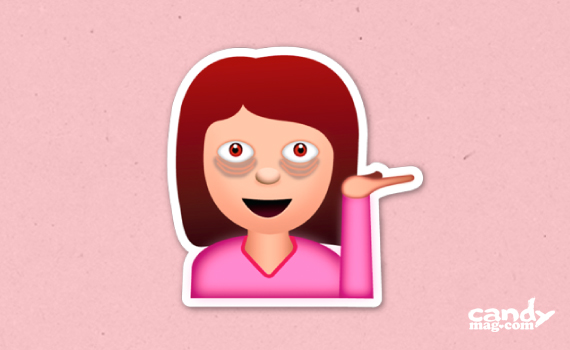 It's Sunday night and you're still not over the weekend because honestly, who is? So you promise yourself you're just going to watch a couple of videos of your favorite celebrity on YouTube before going to bed. But suddenly you've already watched about a hundred interviews and it's already two in the morning. No regrets, though!
9 The Planning-My-Future Emoji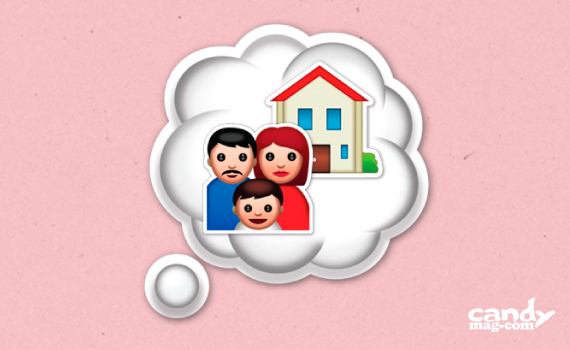 ADVERTISEMENT - CONTINUE READING BELOW
Look me in the eye and tell me you haven't fantasized about marrying your favorite celebrity and having kids with them etcetera, etcetera. It could happen, you know. Nothing's impossible!
10 The So-Happy-For-You? Emoji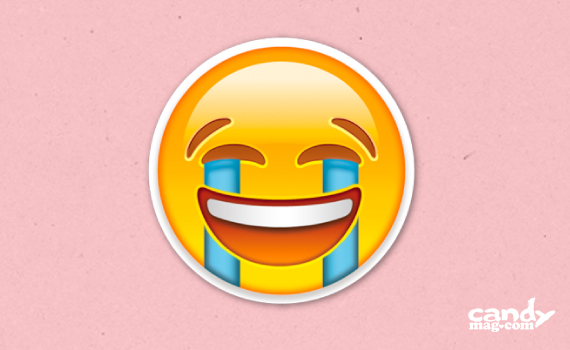 But then your favorite celebrity announced that he's engaged or that he got a new girlfriend and all these dreams of the future is shattered. You still love him, though, and you're happy for him so you just smile through the tears.
What emojis do you you wish existed for your feelings? Let's talk in the comments! :)