1 The Fresh Prince of Bel-Air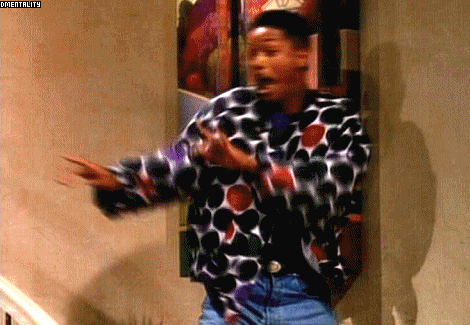 via Giphy.com
A shrewd teenage boy from Philadelphia was asked to live with his rich relatives in Bel-Air. What did the collision of these two very different worlds bring? Only the most hilarious and craziest stories, apparently! Plus, Will Smith did a wonderful job, which is why everything about this show is simply worth remembering. Wouldn't it be cool if we could watch the Carlton Dance again?
2 That '70s Show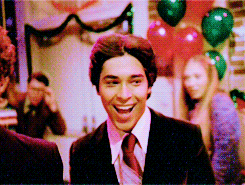 via Giphy.com
ADVERTISEMENT - CONTINUE READING BELOW
Wisconsin during the '70s was brimming with good old fun according to teenagers Eric, Jackie, Kelso, Fez, Donna, and Steven. The hit period sitcom has undoubtedly left a big hole in our hearts when it ended 9 years ago but we are glad that two of its stars, Mila Kunis and Ashton Kutcher, ended up together in real life!
3 One Tree Hill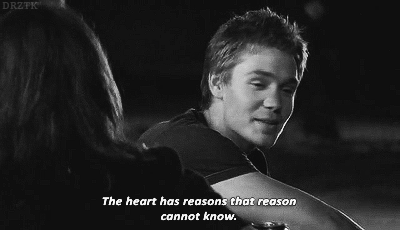 via Giphy.com
Ah, who can forget the humble town of Tree Hill, filled with complicated love triangles, stressful sibling rivalries, and highly acclaimed basketball championships? We miss the earlier seasons when half-brothers/basketball players Lucas and Nathan Scott made us swoon with their irresistible I-knew-you-were-trouble kind of charm, but we were definitely happy to see them mature into successful individuals. What can we say? Peyton and Haley really transformed the lives of these two Scott brothers.
4 Malcolm in the Middle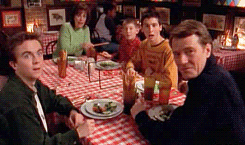 via Giphy.com
Family issues are perfectly normal. Malcolm, however, believed that there was nothing normal about his case. As a genius, Malcolm struggled with the idea that his family was, well, not as brilliant as he was. The unconventional musings of Malcolm's family is just one of the many things that we miss about the show.
5 Boy Meets World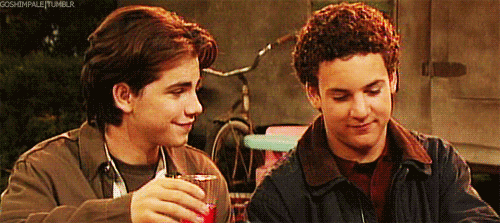 via Giphy.com
We have witnessed Cory grow from a teenager to a married man. Do we still want more? Yes, we do! It's a good thing that there is now a spin-off called Girl Meets World. Thank you, Universe!
6 The OC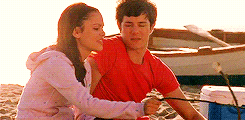 via Giphy.com
ADVERTISEMENT - CONTINUE READING BELOW
The OC a.k.a. The Orange County, a.k.a. the teen drama that made Seth Cohen the ultimate sweetheart, a.k.a. the very reason why the then power couple Rachel Bilson and Adam Brody happened. Let's be honest here, it's really the palpable chemistry of Seth and Summer that made this show successful. Maybe, Ryan's brooding saved the show once in a while but the unlikely pairing of the cute geeky guy and the popular girl? That's something else! We know that you also miss Captain Oats and Princess Sparkle!
7 Dawson's Creek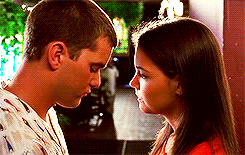 via Giphy.com
Growing up can be tough, that's why Dawson should thank his lucky stars that he had friends to count on during these trying times. What do we miss most about the show? The Dawson-Joey-Pacey love triangle, of course!
8 Gilmore Girls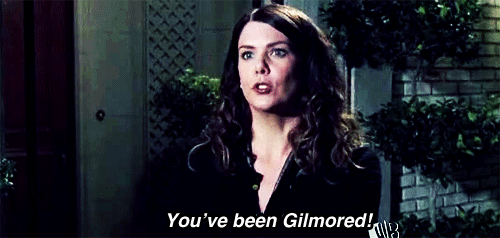 via Giphy.com
Lorelai and Rory's relationship is the perfect example of unconditional and unparalleled love. We totally miss watching our favorite witty mother and daughter duo on television!
9 Pushing Daisies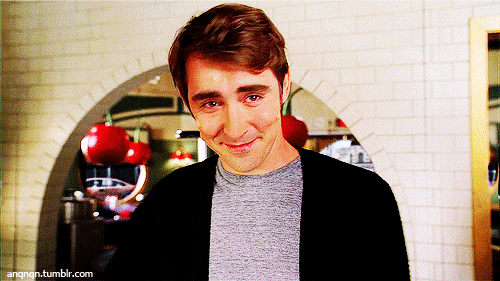 via Giphy.com
Ned is a humble pie maker. Oh, and during his spare time, he brings dead people back to life. No biggie. We miss you, Lee Pace!
10 F.R.I.E.N.D.S.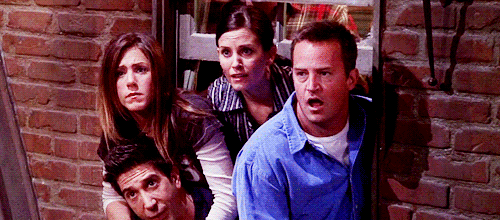 via Giphy.com
ADVERTISEMENT - CONTINUE READING BELOW
"How you doin'?" "WE WERE ON A BREAK!" "Hi, I am Regina Phalange." Do you miss the people behind these iconic lines? We do, too! This list would not be complete without the six well-loved characters that made us laugh and cry for ten glorious seasons. Rachel, Monica, Phoebe, Joey, Chandler, and Ross made such an incredible impact on the fans that even after almost 11 years of being off air, the popularity of the show never ceases. We know it's a long shot but we are still waiting for that F.R.I.E.N.D.S. movie to finally happen.
What other shows do you miss? Let us know in the comments below or tweet us @candymagdotcom! :)