Thinking why some of your fave celebrities look familiar? That's probably because you may have already seen them on TV before, way back when they looked awkward and even dressed in a funny way. Here are 10 celebrity appearances on TV you may have already forgotten about. Time for a rewatch after!
1. Chad Michael Murray, Gilmore Girls. CMM played Tristan DuGrey, this d-bag of a guy who kept teasing Rory (Alexis Bledel) whenever she was in the halls of Chilton. He had a recurring role until he got in trouble and his dad had to ship him to military school.
2. Dakota Fanning, CSI. Cutie Dakota played Brenda for one of the TV show's episodes, the youngest member of a family that was murdered. She and her older sister were the only ones who survived the unfortunate event.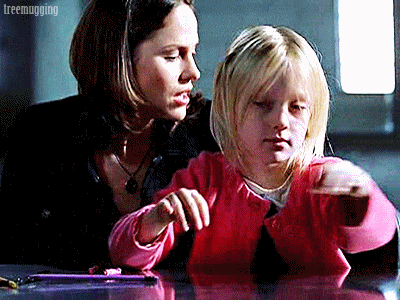 via theroyalrph.tumblr.com
3. Bella Thorne, The OC. In 2007, our November cover girl played the role of a young Taylor Townsend (Autumn Reeser) for this teen-oriented TV show. Don't you find her full bangs and curls adorbs?
ADVERTISEMENT - CONTINUE READING BELOW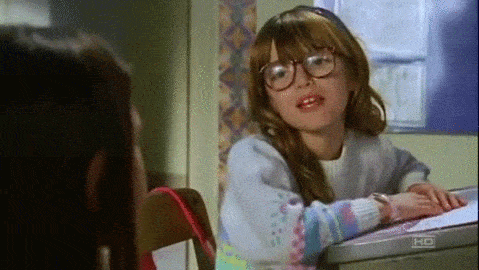 via youtube.com
4. Shailene Woodley, The OC. You might already know this if you got a copy of our June issue with Shai on the cover. This Golden Globe-nominated actress appeared for a few episodes as Kaitlyn Cooper, Marissa's (Mischa Barton) little sister, before she became one of Hollywood's most sought-after actresses.
via youtube.com
5. Mary Kate and Ashley Olsen, Seventh Heaven. The twins appeared on the show's 5th season as twin bad girls, Carol and Sue Murphy, who got Simon (David Gallagher) in some school trouble.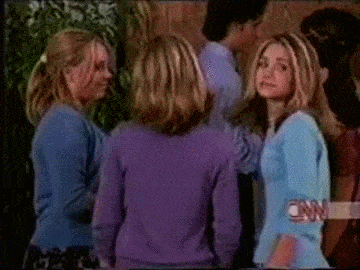 via youtube.com
6. Zooey Deschanel, Bones. In 2009, Zooey appeared on one of the shows episodes, which starred her older sister Emily. Talk about sister act.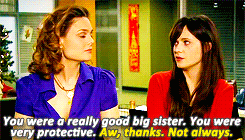 via katnisstrinket.tumblr.com
ADVERTISEMENT - CONTINUE READING BELOW
7. Paris Hilton, Veronica Mars. Paris played spoiled, rich kid Caitlin Ford in one episode where her character was involved in a case of credit card fraud.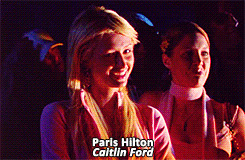 via milafranco.tumblr.com
8. Jonathan Bennett, Veronica Mars. The Mean Girls star was in 2 episodes to play Casey Grant, one of the students from Neptune High who Veronica investigated for a sudden change in behavior.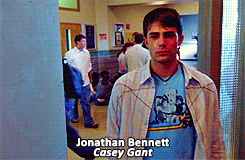 via milafranco.tumblr.com
9. Leighton Meester, Veronica Mars. Before she was on Gossip Girl, Leighton appeared on 2 episodes as Carrie Bishop—Veronica's schoolmate who was known as the Gossip Queen. What a cute coincidence, right?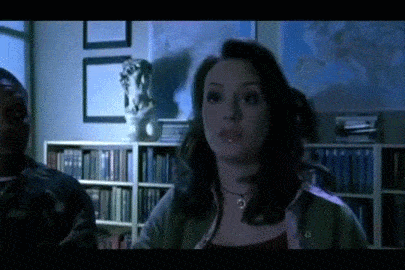 via youtube.com
10. Ashlee Simpson, 7th Heaven. Ashlee had a recurring role on the show as Cecilia Smith, Simon's "friend" who somehow got absorbed as one of the family's friends, too.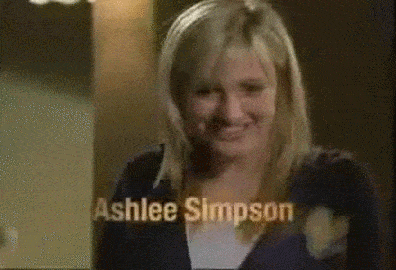 via youtube.com
ADVERTISEMENT - CONTINUE READING BELOW
Know more celebrities who appeared on TV shows? Let us know in the comments or tweet us @candymagdotcom. We always love hearing from you. :)