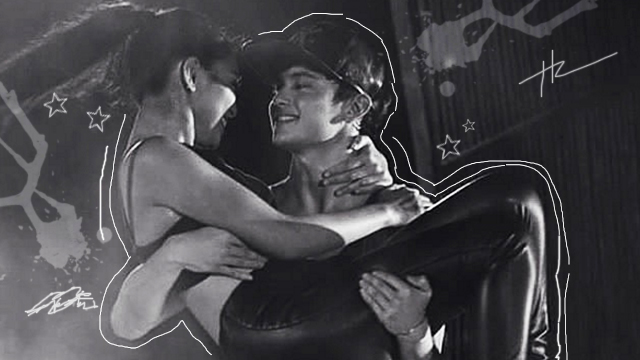 There is a good reason why we all have a deep love for multi-talented people. Aside from giving us A+ entertainment whenever we see videos of their performances online, they also provide us with inspiration to learn something new every time we get the chance to. For example, these 10 actors who can also dance like crazy. How we wish we could bust a move just like them.
1-2. Nadine Lustre and James Reid
These two young stars are triple threats. They can act (which is why On the Wings of Love gets good ratings every night), sing (their songs are hits), and dance. This video of them dancing to Ellie Goulding's "Love Me Like You Do" is a fave for many of their fans.
3. Sam Concepcion
Sam is also another triple threat in the industry. He's shown his acting skills on stage, in movies, and on TV. He can also sing really well, which is why he emerged as Little Big Star's winner for the Big Division in 2006. And he can dance.
READ: 10 Young Actors From Famous Movies and Where They Are Now
4. Enrique Gil
Remember when Enrique made your hearts skip beats last year during the Candy Fair? The crowd definitely went wild when he showed us that he did the wiggle, among other dance moves. Catch him every Sunday showing us his dance moves on ASAP.
5. Yassi Pressman
Aside from showing us 10 dance moves in one minute during her cover shoot for this year's August issue, Yassi has also done the country's first musical dance film Kaleidoscope World with actor Sef Cadayona.
ADVERTISEMENT - CONTINUE READING BELOW
6. Julie Anne San Jose
Every Sunday, this singer and dancer shows just how talented she is on GMA's Sunday Pinasaya. But that's not all. Julie Anne is also another triple threat as she also stars in the comedy show Pepito Manaloto opposite actor Jake Vargas, and has several hit songs under her belt.
7. Ansel Elgort
Is there anything this guy can't do? Ansel can act, sing, and produce music (he's known in the EDM world as DJ Ansolo). And he can also set fire to the dance floor. Remember that commercial he did with his girlfriend Violetta Komyshan where they were dancing together?
8. Channing Tatum
This shouldn't come as a surprise already as Channing starred in the first ever Step Up movie (with his equally talented wife Jenna Dewan Tatum) and in Magic Mike and Magic Mike 2.
9. Joseph Gordon-Levitt
JGL is one hell of an artist. Aside from being an actor, he can also sing (he's done a duet video with 500 Days of Summer co-star Zooey Deschanel) and has a collaborative production company called Hit Record Joe. And yes, he can also dance.
10. Kat Graham
ICYDK, The Vampire Diaries star has already worked as background dancer for Li'l Bow Wow, Pharrell, Missy Elliott, and Jamie Foxx. She has also appeared in various music videos including Justin Bieber and Usher's "Somebody To Love." But you can catch more of her dancing talent in the movie Honey 2 where she got the lead role.
Know more actors who can also dance? Let us know in the comments. :)