Consider this the light at the end of the tunnel that is hell week: you get one to two weeks of couch potato time! Snuggle up with your favorite plushie for a DVD marathon, or go out with your friends for a night (or two or three or four) at the movies. Or do both—you've got all the time in the world this Christmas break, woohoo!
1. Love Actually
Because at Christmas, you dig up this beloved movie and melt into a pile of feels.
"Do you want to build a snowmaaan?" This movie lives up to all the hype you see on your feed so catch it while you still can!
3. The Holiday
The Holiday is a kiss on the cheek telling us that we are loved and that everything is going to be just fine.
ADVERTISEMENT - CONTINUE READING BELOW
4. One Direction: This Is Us
I bet you're this excited for the DVD release. Twenty minutes of never-before-seen footage plus four additional songs, you guys!

via saidhernameisgeorgiarose.tumblr.com
5. The Hobbit: The Desolation of Smaug (now showing)
As if you need another reason to watch the sequel, the actors are hitting the red carpet all GIF-ready and stuff.
6. Justin Bieber's Believe
It's a Belieber kind of Christmas with this new movie coming out on the heels of the Biebs' surprise Tacloban visit.
7. Pagpag: Siyam na Buhay (in cinemas December 25)
Merry (Scary) Christmas, Kathniel shippers!

via overdoseofkathniel.tumblr.com
8. Kimmy Dora: Ang Kiyemeng Prequel (in cinemas December 25)
If the previous punch lines are anything to go by, the prequel—yep, there's a prequel—will be a riot to watch.
9. Ang Turkey Man Ay Pabo Rin (showing exclusively at Ayala Cinemas starting December 18)
Beyond the stereotypes and slapstick jokes, what happens when a Filipina and a foreign guy fall for each other? Make time for this funny and insightful movie about online dating, culture shock, and real love.
ADVERTISEMENT - CONTINUE READING BELOW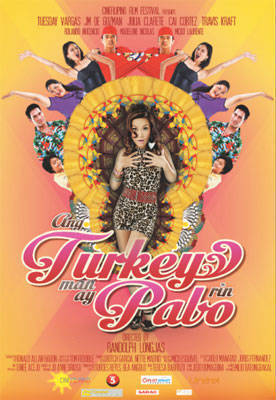 10. Kaleidoscope World
A hip-hop dance film inspired by the music of the late Francis M.? With appearances by Elmo Magalona, the Philippine All Stars, and more artists? Count me in.