All Access
10 Best Moments on TV This Week
Big fat spoiler alert!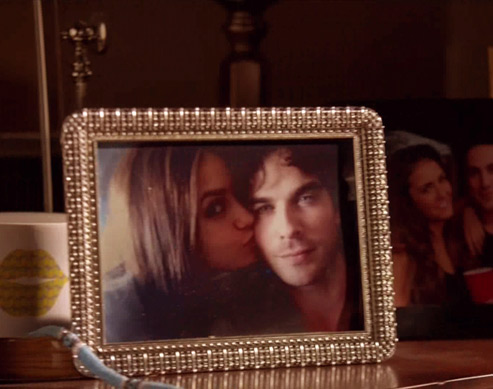 PHOTO The CW
When Oliver and Felicity were everything on Arrow. Where do I start? The flirty banter that had Diggle and Roy exchanging knowing looks? Oliver getting all tongue-tied asking out Felicity? Oliver carrying a bloody Felicity to safety? Oliver saying they can't do this right now? Felicity saying he can't keep dangling maybes? The kiss? "Don't ask me to say that I don't love you"??? UGH.


When Elena erased Damon from her memory on The Vampire Diaries. NGL, TVD's crazy plotlines have pushed it down my must-watch list. But this flashback-heavy episode reminded me of how good the show is at playing with our feelings.

[table:0]

When Barry had fun with his newfound superpowers on The Flash. Superheroes these days tend to be all dark and broody. Barry has his own demons, but he also knows how to enjoy the moment.


When Haley met her match on Modern Family. Who knew that the lovable, teddy-bear-like Andy who would be the one to sweep her off her feet? Too bad he's not into her—or is he?

[table:1]

When Bash took a nap while standing up on Reign. Because that's one useful skill to learn especially during finals week.


When Schmidt and Coach "modeled" on New Girl. Schmidt's poses include Hot Guy with a Kidnapped Son, Classical Guitarist Loses a Shoe, and Cuddles with Tigers.

[table:2]

When Klaus gave Hayley a pep talk on The Originals. Aww, look at the babydaddy and babymama getting along for once.

[table:3]

When Andrew gave Zelda a personalized car plate with her name on A to Z. As someone whose name is misspelled all the time, I know that Zelda's struggle to find stuff like that is real.

[table:4]

When Rick held baby Judith in his arms after thinking she was gone on The Walking Dead. The season premiere was packed with heaps of gut-wrenching brutality and gore, making this reunion and the other ones that much more satisfying.


When Gwen gave Pharrell a hug after he let go of his first contestant in the battle rounds of The Voice. A boo is always there for her boo.

How much should we rely on them to capture our personalities?
Guys, it wouldn't hurt to add a twist to your go-to look!
Shop with an advocacy in mind!
Is IF advisable for a college student's busy lifestyle?
"Planado na, booked na ang trips."
Share your routines, too!
The next Miss Universe Philippines is said to receive the biggest cash prize in the history of Philippine pageantry.
While there is still a long way to go, it's become so much easier to find like-minded people who share the same cause.
It's a game for those who love to play around and break the rules.
Truth is, you don't need to spend a lot to achieve the feed of your dreams or build your portfolio.
Now's your chance to give back.