Lifestyle
Celebrities are a Lot Like You You Especially When It Comes to Snacking Habits
Don't believe us? Just look at this list.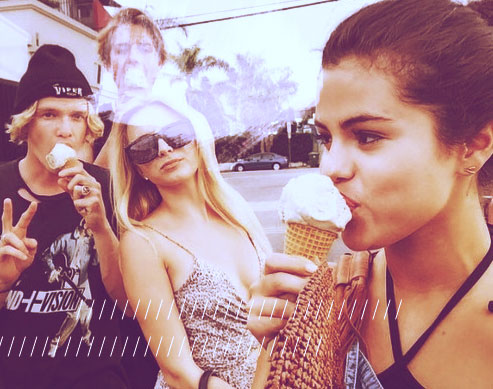 We're always craving for something. A chocolate bar, a bag of our favorite chichirya, a really high swirl of our favorite soft serve flavor. The list goes on. You don't even have to be on your period. We're just built that way, maybe? But don't worry, because you're not alone. These insta-snaps from some of your favorite celebs prove that they're actually just like you! Tell us which ones you check off your food cravings list, too. :P
1 Chips
2 Ice Cream
3 Mexican
4 Cake
5 Cookies
READ: If You Love Cookies and Jelly Beans, This Chocolate Bar is For You
6 Pasta
7 Fruit
8 Macarons
9 More chips
10 One more round of ice cream
\\\\\\\\\\\\\\\\\\\\\\\\\\\\\\\\\\\\\\\\\\\\\\\\\\\\\\\\\\\\\\\\\\
Get the latest updates from candy!
subscribe to our newsletter!
////////////////////////////////////////////////////////////////
Skip a makeup step with these beauty goodies!
Take pretty notes and study effectively with these tips!
Wait for a love like this. A love that is good to you, for you.
Are you up for this challenge?
Can't wait to see the actual gowns!
The up-and-coming musicians and childhood friends talk about their music, creative process, and why it's important to be woke.
Because when it comes to a great lip game, there's really no need to splurge!
A different language sheds new light on everyday terms.
Take advantage of the cooler weather in the metro!