Guys
What We Don't Understand About Guys
If we had the chance, we probably asked them for serious answers to these questions that have been bugging us for quite some time.
PHOTOS 21 Laps Entertainment, GIFs Giphy, Tumblr
It has been said so many times: men are from Mars and women are from Venus. We can't seem to understand them and they can't seem to understand us, too. So here we're listing down all the things we really don't get about guys. I hope someone explains these things to us, really. The Candy boys perhaps?
Why they're so competitive.


via staybr00t4lx.tumblr.com
Guys tend to find competition in all sorts of places, whether it's to catch a girl's attention or finish an entire bag of chips in one sitting or who burps the loudest. We think competition is actually their middle name. No worries, though, because we love cheering for them, anyway.
Why they obsess over their hair.
Touch a guy's crowning glory and there will be blood. If they aren't in a gross competition with their bros, they are usually seen combing their hair, fixing it in every way possible as if the wind really does ruin it big time. Short hair's easier to maintain than long locks, right? So we can't understand why they're so obsessed with it.
Why we need to spell out things for them.
What's the problem? What's wrong? Guys can't take a hint when you need them to. Whether you are mad or you've been sending him signs that you are so into him, they just can't comprehend! Can't they read between the lines or they just don't want to? *sigh*
Why the face.


via giphy.com
We want guys to tell us what's bothering them. We also want them to comfort us when we're having such a bad day in school. We want you to actually have a conversation with us. A little parade of emotions won't hurt, we promise.
Why they ruin the sweetest moments.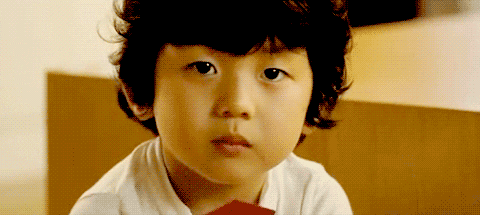 via giphy.com
Not all guys are like this, but most of the time they are. For example, we tell them all the sweet things we think they'd want to hear. A few seconds after the sweet speech, they turn to you and ruin the moment, usually with a smug look or a smirk. As if they were telling us that they always knew we were crazy about them. Can't they stand a few cheesy moments?
How about you, Candy Girls? What is it about guys that bugs you? Tell us by commenting below or tweeting us @candymagdotcom!
ADVERTISEMENT - CONTINUE READING BELOW
\\\\\\\\\\\\\\\\\\\\\\\\\\\\\\\\\\\\\\\\\\\\\\\\\\\\\\\\\\\\\\\\\\
Get the latest updates from candy!
subscribe to our newsletter!
////////////////////////////////////////////////////////////////
Kinain ka na ng sistema, besh!
"Am I lacking something? Was I not enough?"
Always consider the consequences before publishing that post.
After her exciting work with Spotify and Netflix, PR girl Belle Baldoza shares what she's learned about her life and career so far.
And avoid these sneaky culprits whenever you can!
Simple ways you can lessen non-biodegradable trash in the landfill and save money, too!
"We are long past the days when we would see each other face to face every day but the bond we share remains tight."
Or any business in general!
Is Taylor Swift planning to drop her sixth album soon???
They look like they're one person!