Guys
How Not To Get Your Ex Back
Because you want to get him back, not scare him off.
PHOTO Summit Entertainment, GIFS Giphy/Tumblr
Is this a trend we haven't heard of—trying to win exes back... online? First it was Justin Bieber. And then Aaron Carter had a Twitter meltdown, sending out tweets about how he regrets letting go of his ex-girlfriend Hilary Duff.
hilary duff is flawless 😍 pic.twitter.com/JQAcvXBTUE

— Common Teen ✌ (@yoteens) March 5, 2014
I'll spend the rest of my life trying to better myself to get back to her. I don't care what ANY of you think. 🙉

— aaron carter (@aaroncarter) March 5, 2014
Don't be that stupid douche that loses the love of your life forever.. Like me...

— aaron carter (@aaroncarter) March 5, 2014
While we get how these dudes are feeling, we think this is really not the best way to get their beloved exes back. And because we don't want you to make the same mistake, dear Candy Girls, we've compiled five ways of how you shouldn't get back together with your ex. You might want take down notes.
1. Don't harm yourself. Seriously, no guy is worth risking your life for. You're too young. You should all be busy YOLO-ing instead of being miserable.
via Giphy.com
2. Don't post anything too dramatic online. Having a pity party will only make him feel sorry for you, not love you again.
via theawkwardmoments27.tumblr.com
3. Don't do it after he just broke up with another girlfriend. Just wrong, ladies. Give them a little time to grieve.

via whatmakestv.tumblr.com
4. Don't pretend to be someone else (make a fake Facebook account or get a new prepaid sim and pretend you're another person) and ask him out. That's just creepy.
via realitytvgifs.tumblr.com
5. Don't ask your parents to talk to his parents about your current situation with your ex. It will surely turn out to be either awkward or messy. Better solve problems of the heart on your own.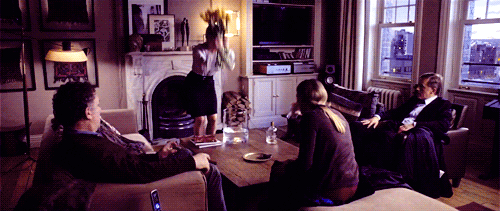 How will you get your ex back, Candy Girls? Share your tips by leaving a comment below or tweeting us @candymagdotcom!
\\\\\\\\\\\\\\\\\\\\\\\\\\\\\\\\\\\\\\\\\\\\\\\\\\\\\\\\\\\\\\\\\\
Get the latest updates from candy!
subscribe to our newsletter!
////////////////////////////////////////////////////////////////
Calligraphy and singing, anyone?
Five things you should never do to someone who's been sexually violated.
So it won't hurt that much. HAHAHUHUHUHU.
Meet the 19-year-old Fil-Canadian inventor and founder of her own company, the Makotronics Enterprises.
But we promise, he doesn't disappoint.
Think slim metals and dainty layers.