Guys
8 Possible Reasons Why He's Not Responding To Your Messages
It's not you, it's him.
PHOTO 20th Century Fox, GIFs Giphy
Sent your guy or your crush a message and he doesn't give you a reply? Don't worry, girl, it's not always because he's not interested. Let's hear these guys out and react to their excuses the Miranda Priestly way.
1. He just got a new phone and he's not used to it yet, which makes typing a short reply take longer than usual. Poor soul.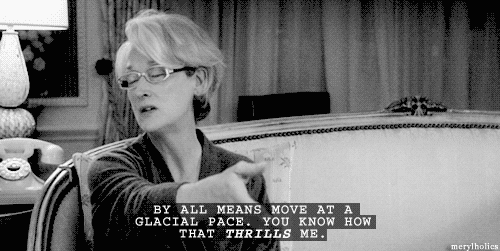 via giphy.com
2. He thinks he's not cool enough for you. Girl, you must be so intimidating.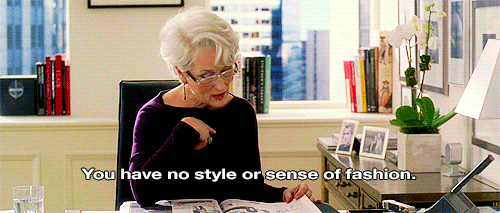 via giphy.com
3. He thought that was a rhetorical question, so his response wasn't really necessary.

via giphy.com
4. He's having a bad day and thinks he'll bore you with his stories.
via giphy.com
5. He has a million and one questions for you in his mind, but he's scared to ask because your face might be like...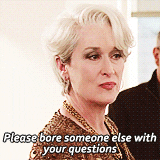 via giphy.com
6. He died. LOLJK, maybe he's just sleeping... in the middle of the day, at 3PM.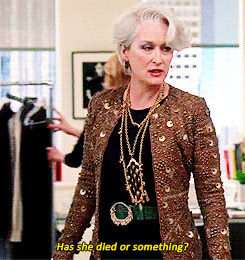 via giphy.com
7. He doesn't really remember you and found your text message a little creepy, WTH.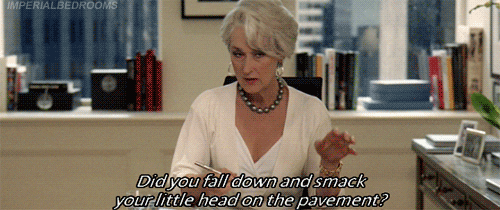 via giphy.com
8. He can't think of a strong comeback. You're prolly too witty, girl, tone it down a little.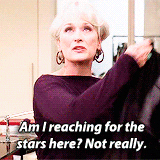 via giphy.com
Got feelings? Tell us about them in the comments or tweet us @candymagdotcom. We always love hearing from you. :)
\\\\\\\\\\\\\\\\\\\\\\\\\\\\\\\\\\\\\\\\\\\\\\\\\\\\\\\\\\\\\\\\\\
Get the latest updates from candy!
subscribe to our newsletter!
////////////////////////////////////////////////////////////////
The movie adaptation of Nicola Yoon's YA novel comes out June 21!
The reasons why you should watch these shows now!
The singer's management cleared up rumors regarding the Dangerous Woman Tour.