Guys
5 Types of Guys You'll Encounter On Valentine's Day
Which guy have you encountered today?
PHOTO Millennium Entertainment, GIFs Giphy and Tumblr
The stressed boyfriend. He's stressed about almost everything—what he should get his girlfriend for Valentine's Day. Flowers and chocolates? Cliché. A stuffed bear? Too cheesy. Something DIY-ed? It's too late for that! He's only got a few hours left before their date, and he hasn't even made a reservation yet!
The chill kind of guy. He's single and he doesn't care. Valentine's Day on a Friday? It's the best time for him to set camp inside his bedroom and finish a video game. Date? What date?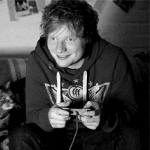 via giphy.com
The boy scout. He's got everything covered for his girlfriend. He'll have a bouquet delivered to her in school or a heartfelt letter he's written two weeks ago. The only thing he has to do for Valentine's Day is enjoy the time with his girl. Aww!
via wrysmiles.tumblr.com
The crush ng bayan. Instead of giving out chocolates, flowers, or love letters, he's on the receiving end of all of them instead. Girls shyly hand him the things they made or bought with their savings, hoping against hope he'll notice.
via lastdropofawesomeness.tumblr.com
The constant guy friend. He hangs out with you on Valentine's day, endlessly listening to your rants about how pretentious this day is, or how your crush doesn't seem to notice you. He will act like he doesn't care. He's a constant in your life, and somehow makes days like this bearable.
via butlercat.tumblr.com
How's your Valentine's Day, Candy Girls? Tell us about it in the comments or tweet us @candymagdotcom!
\\\\\\\\\\\\\\\\\\\\\\\\\\\\\\\\\\\\\\\\\\\\\\\\\\\\\\\\\\\\\\\\\\
Get the latest updates from candy!
subscribe to our newsletter!
////////////////////////////////////////////////////////////////
After Paul's comment got busted online, things escalated quickly.
How and why body shaming is irrelevant.
Spoiler alert: she didn't get away with it!
We pretend, we lie, and we manipulate on social media.
Get inspired to create beautiful things with the help of a tidy workspace
AKA the benefits of being lazy.
She will be making donations to help sexual assault victims.
She sees the world without drama or complication.