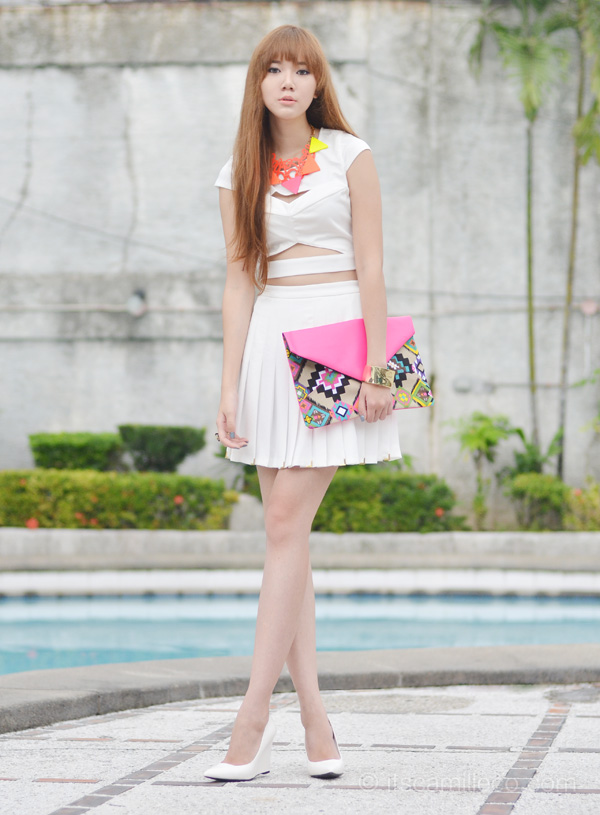 Camille Co of Camille Tries to Blog is no stranger to girly outfits, which is why she was able to easily pull off wearing a cut-out dress and transform it from edgy to chic. She paired this white dress with layered neon necklaces, a tribal print clutch, and white wedges.
Cut-out dresses tend to look a little edgy and it can look too sexy in an instant. The best way to downplay all of this is by pairing it with the right accessories, especially edgy isn't your personal style. Wear booties or ballet flats for a girly look or wear a bright colored cardigan over the dress for a bit more coverage. Make it boyish with oxfords and a bowler hat. If edgy is your style, add on layers of spiked bracelets and add on combat boots. Cut-out dresses are trendy and fun, just always make sure to add your personal touch!
How would you accessorize the same dress? Spill your style ideas in the comment box below!