All Access
When Your Favorite TV Show Ends
Because it's difficult to face the truth.
PHOTO The CW, GIFS Giphy/Tumblr
You want to know what we don't like (aside from disrespecting each other's fandoms!)? Knowing that our favorite show's ending in a few days. *cough* Got To Believe *cough, cough* But don't worry, we're allowing you to wallow in your misery, because that's the first step to moving on.
You see, when your fave TV show ends, you undergo different stages before you can finally accept the truth that it's not here to stay—pretty much like recovering after a breakup.
Stage 1: Shock. You can't process the news, so you end up staring out the window. Your mind goes completely blank. A few minutes later, you just think of how your favorite TV couple looked so good together and all the good moments they shared on the series. Then your mind goes blank again. It's a cycle.

via magicandstardustgif.tumblr.com
Stage 2: Denial. You think you must have misread the news or the announcement on TV. Maybe the announcement said last 5 months, instead of last 5 days. Maybe your friend got the news wrong. Maybe the show's coming back next year for a new season, or they're going to come up with a movie version. Maybe... Maybe... Your mind is operating on a lot of maybes now just to invalidate the truth.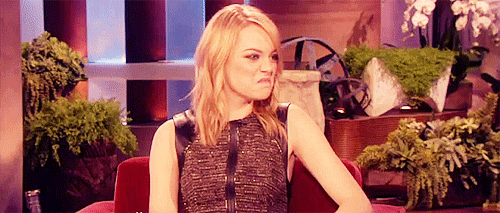 via Giphy.com
Stage 3: Anger. You feel mad at the show's producers. C'mon, they can't just end a top-rating series like that. They must be getting enough sponsors to run the show for the next three years. They can't. They just can't! You laugh, cry, scream, wail. Repeat.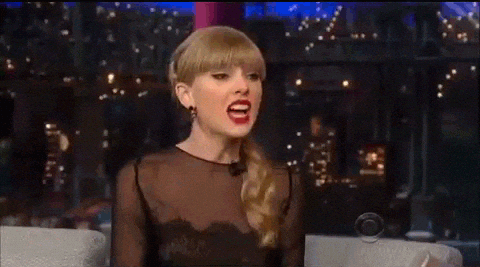 via Giphy.com
Stage 4: Self-Blame. You blame yourself for the show's ending. Maybe you haven't really watched all the episodes. Maybe you should've bought all the merchandise the producers came up with. Maybe you should've asked all of your friends to watch it. Another set of maybes enter your mind. Ahhh!
via kieramelkisses.tumblr.com
Stage 5: Acceptance. This may take months and months, but you will arrive at this stage too. You will finally accept the truth that nothing is permanent in this world. You will finally be able to come home from school without expecting your favorite show to be on TV. You will finally have enough courage to think that in an alternate universe, your fave TV couple is living a happy life. You will finally be able to let go.
via s-o-m-e--thing.tumblr.com
The road to recovery is not easy, Candy Girls, but that's why we're here for each other. *group hug*
ADVERTISEMENT - CONTINUE READING BELOW
Bummed because your fave TV show's ending? A little discussion would help. Tell us about your feelings in the comments or tweet us @candymagdotcom! We'd love to hear from you. :)
\\\\\\\\\\\\\\\\\\\\\\\\\\\\\\\\\\\\\\\\\\\\\\\\\\\\\\\\\\\\\\\\\\
Get the latest updates from candy!
subscribe to our newsletter!
////////////////////////////////////////////////////////////////
Perfect for decorating your bedroom or desk with!
Here's the truth: everything is happening...like the usual.
Make the most out of your versatile face shape.