All Access
10 Movie Heroines Who Set a Great Example
These girls rule the world and we want to follow their lead.
PHOTO Warner Bros. Entertainment
There is a good reason why we love these movie heroines: They show us that we can do our thing and conquer the world eventually. Here are 10 of our favorite girls from the movies you may want to put on your list of go-getter girls.
1. Katniss Everdeen (The Hunger Games). Just imagine being placed inside an arena where you have to kill to survive and then leading a battle against the Capitol when you really didn't intend it that way afterwards. But the Girl on Fire took on the responsibility and stayed strong even if she lost loved-ones along the way.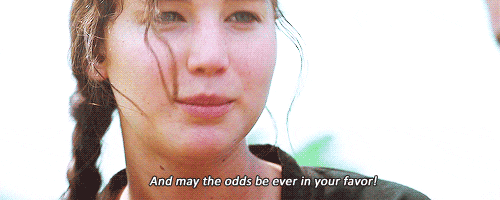 via giphy.com
2. Hermione Granger (Harry Potter). Hermione proved that even if she's Muggle-born (totes not fit for the wizarding world as some put it), she can excel in magic too. And not only did she do that within the walls of Hogwarts, she even helped Harry Potter during the war with Voldemort.

via giphy.com
3. Fa Mulan (Mulan). This Disney princess did the exact thing expected of a princess. She fought a war for her elderly father and learned how to go on a battle with an entire army of male soldiers. In the end, she gathered enough courage to admit that she was a young lady even if she knew that what she did was somehow wrong.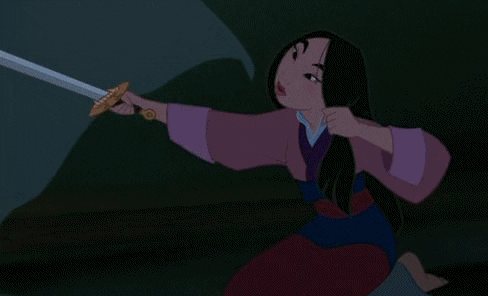 via giphy.com
4. Amelie Poulain (Amelie). At first, the innocent Amelie was just doing things to make other people happy. She thought that was enough when in reality, she was just afraid to chase after her own joys and break her heart in the end. Amelie later on found the bravery to finally make a move to her own happiness with the right person who she thought was worth all the risk.
via giphy.com
5. Kat Stratford (10 Things I Hate About You). Kat is smart, tough, and self-sufficient. She never fails to make it known to anybody that she is strong. But when the need arises, her compassionate side comes out and she tries her best to swallow her pride and apologize for something that she did wrong.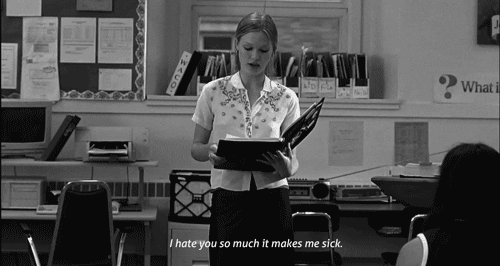 via giphy.com
6. Rapunzel (Tangled). Want to explore the world, but afraid of whatever it is life may bring you? Take major inspo from a frying pan-armed Rapunzel who goes on an adventure anyway even if the idea of being out of her comfort zone is daunting.
ADVERTISEMENT - CONTINUE READING BELOW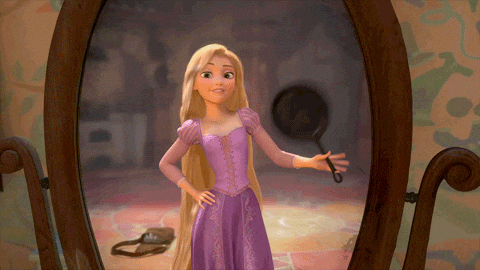 via giphy.com
7. Merida (Brave). Merida shows us that getting married or looking for a husband isn't everything a girl's got to do. She's also here to look out for her family, especially her mother whom she may never understand most of the time, but she knows is just looking out for her.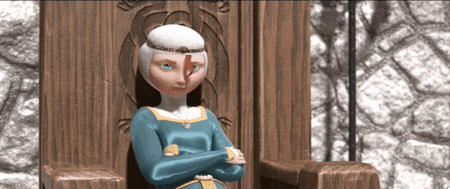 via giphy.com
8. Jamie Sullivan (A Walk To Remember). Jamie knows her priorities and responsibilities. She juggles all her duties well even if she's also struggling to keep herself healthy for as long as she's able to. Makes you think that what right do you have really to complain.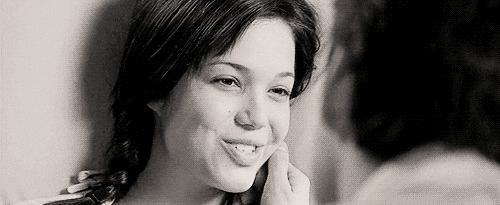 via giphy.com
9. Elsa and Anna (Frozen). These princesses know what sisterhood truly means and that's looking out for each other. Anna could've left Elsa on her own devices, but she defended her and saved her instead. No relying on charming princes to do the saving for these two.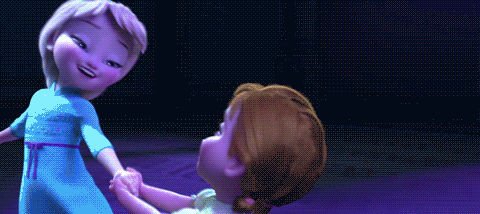 via giphy.com
10. Hazel Grace Lancaster (The Fault In Our Stars). Hazel has been battling her disease for as long as she can remember. So when she lost the love of her life, you'd think it was so easy for her to just give up on everything completely. But she didn't, instead she took Gus's words to heart and believed that it is indeed a good life.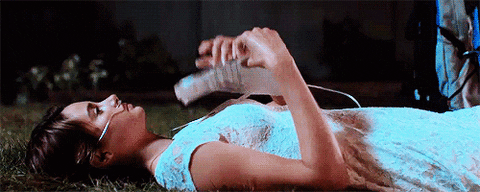 via giphy.com
Which movie heroine is your favorite? Let us know in the comments or tweet us @candymagdotcom to join the conversation. :)
\\\\\\\\\\\\\\\\\\\\\\\\\\\\\\\\\\\\\\\\\\\\\\\\\\\\\\\\\\\\\\\\\\
Get the latest updates from candy!
subscribe to our newsletter!
////////////////////////////////////////////////////////////////
Take advantage of the cooler weather in the metro!
Here's why you shouldn't feel insecure when you're the last to stay single.
Plus his brand new music video for his latest single, "Too Much To Ask."
These ponytails may be ~extra~, but can totes be copped at home!
Slouchy doesn't mean sloppy.
If you are going through something, get your hugot feels from Moira's emotion-filled songs.
"Is there something wrong with me?"
Today, we live in a world where barely any second consideration will be granted to us.
Make your sporty sneaks dressy in a snap!
I stayed for you. Why weren't you able to stay for me, too?
It's pretty basic, but it adds serious cool points!